Totally new Ghibli t-shirts, limited edition stickers, and perhaps a wider variety of Ghibli merchandise than anywhere else.
GBL is the latest merchandise brand from Studio Ghibli, and its new storefront is already making waves! The Japankuru team has been all over this new Shibuya GBL location, reporting on the announcement of 
Ghibli skateboard decks
, and heading over to Shibuya to see the shop ASAP. So last week, when the Japankuru team headed over to 
Miyashita Park
 and acted like we were there to check out the green spaces and new restaurants… in our hearts, we were most excited to finally see what the GBL brand was all about. So here's a first look at the decor, the products, and the eastereggs!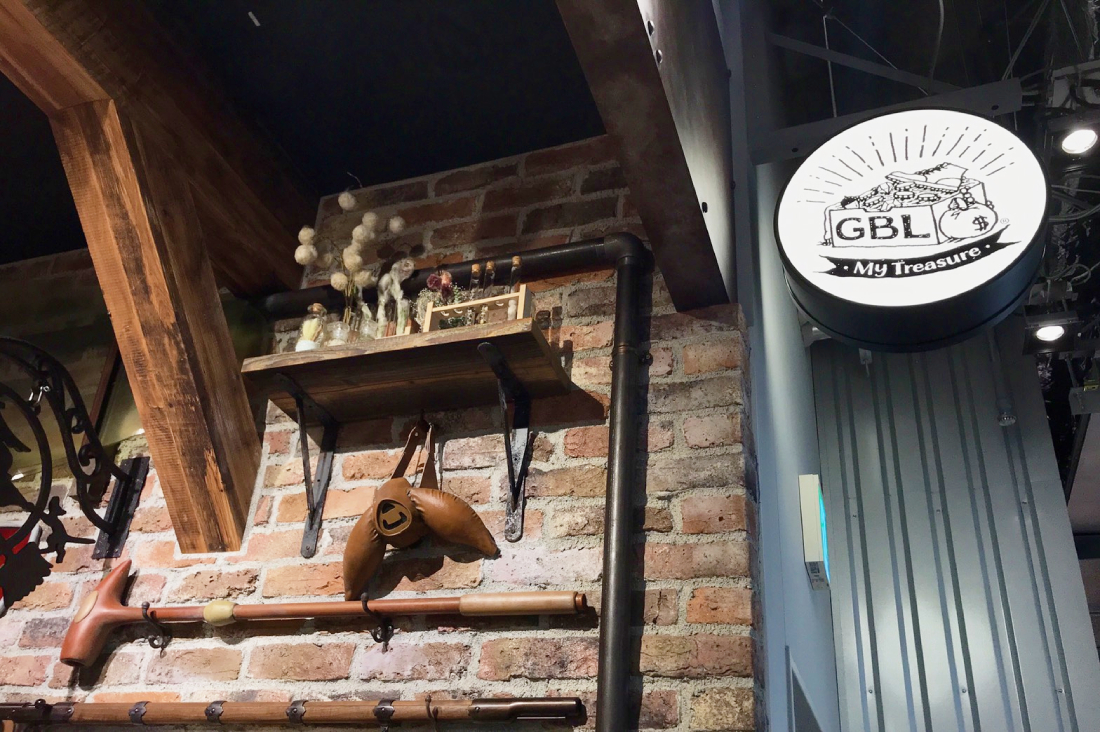 Starting from the walls down, the whole shop is a paradise for Ghibli fans. Over the bricks hang reproductions of Ghibli props, and knickknacks that worked to creat that ~Ghibli aesthetic~.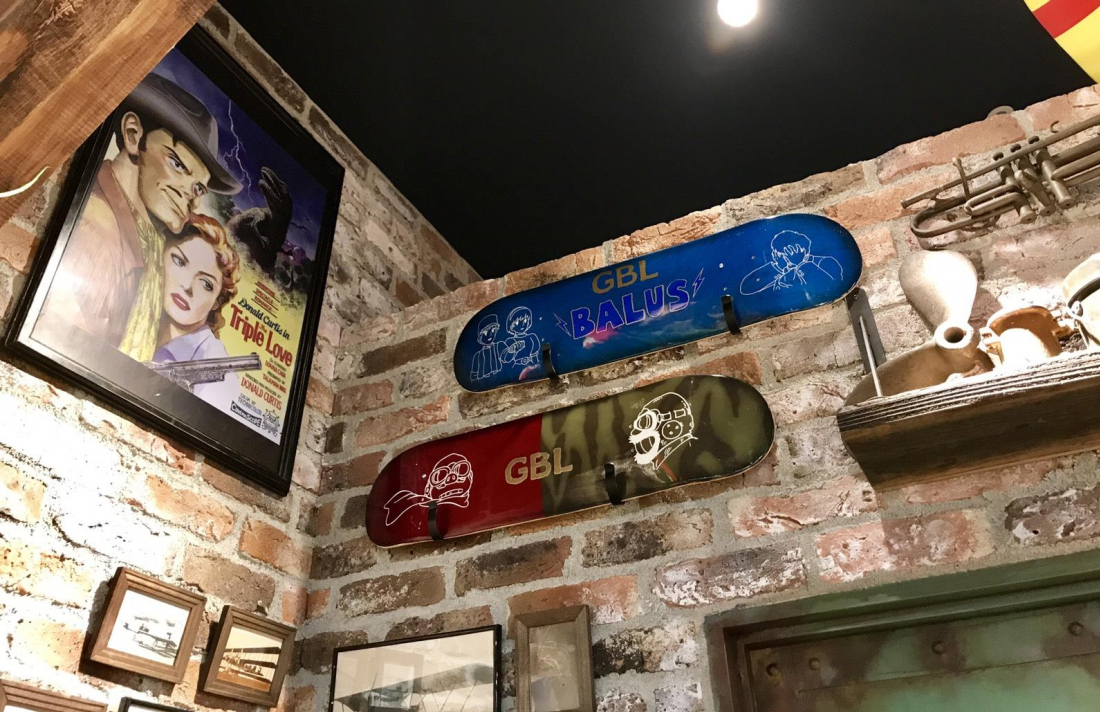 On the other side of the shop, some of the decorations were skateboard decks not officially released for sale. Original concept designs, or future products!? We'll have to wait and see.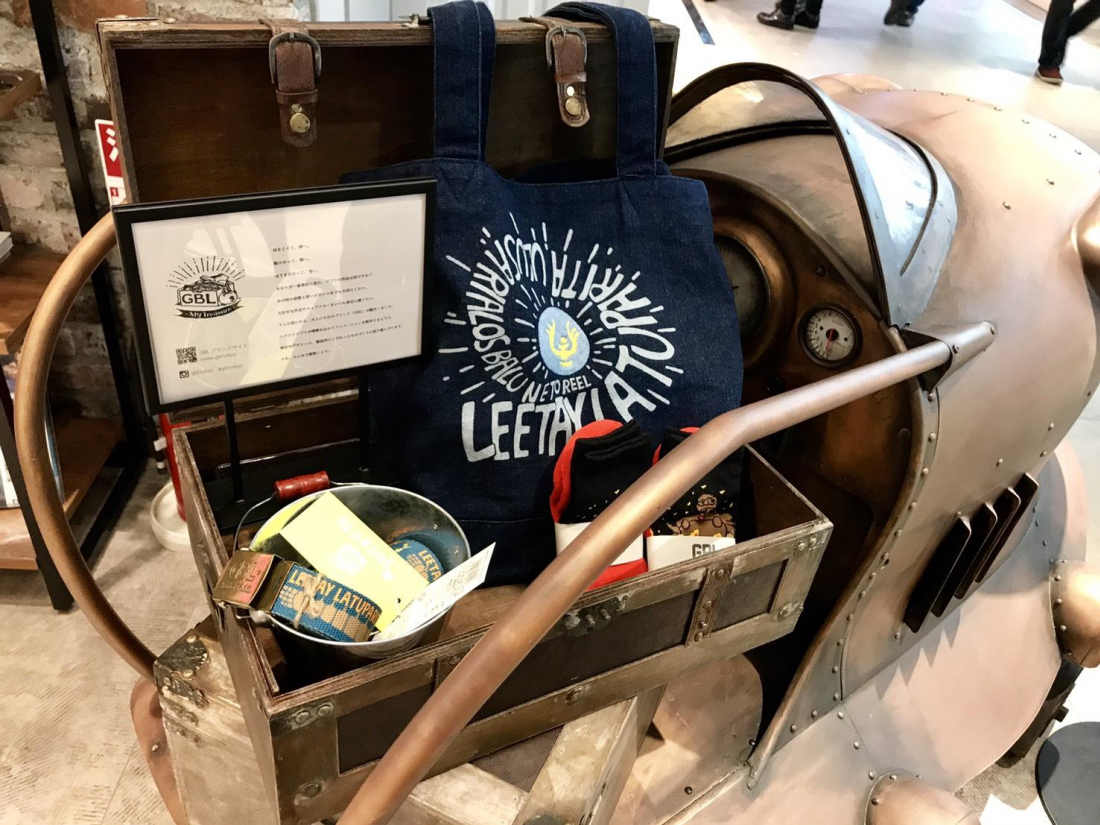 While Ghibli films like Porco Rosso and Castle in the Sky are perhaps less popular in the English-speaking world, everyone at Studio Ghibli still loves to decorate using them as major inspirations, so we get cool reproductions of things like this little "flaptter" flying machine used by the Dola Gang in Castle in the Sky. Sitting inside you can see one of the two denim totebags for sale at GBL.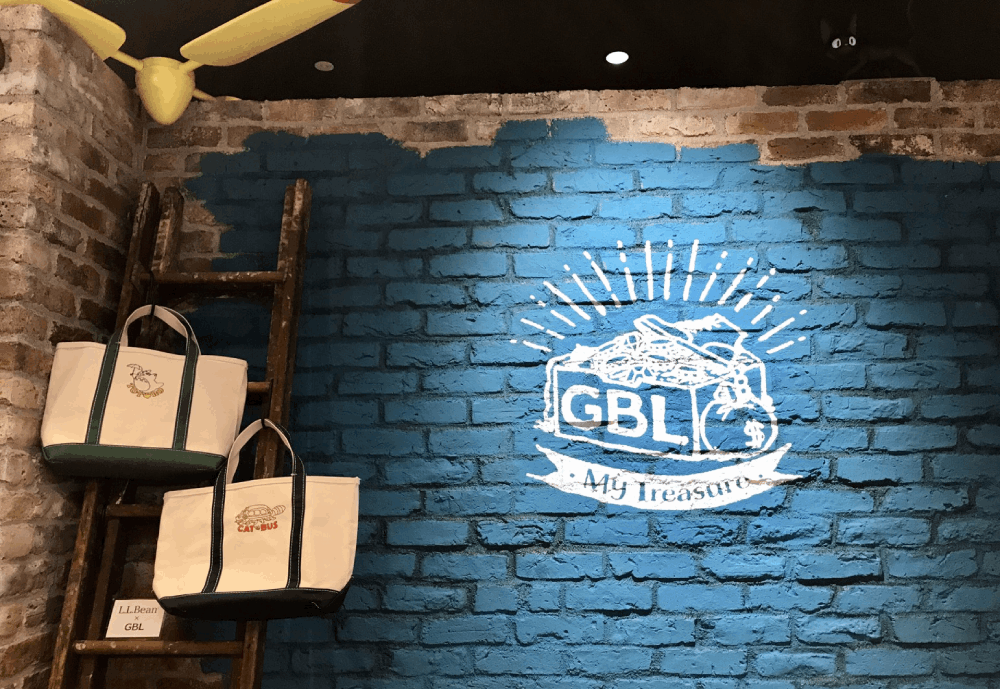 On the back wall you can see the shop's logo, featuring a GBL treasure box, and to the side are the totebags GBL made together with L.L.Bean.
And I said there were some fun easter eggs to be found, didn't I? Keep an eye out in all directions for sneaky Jiji and other surprises.
While it might seem like there are quite a lot of totebags at GBL, their main focus is t-shirts! High-quality t-shirts made out of thick material, featuring extra-wearable Ghibli designs that are pretty cute, without being overly childish. The GBL brand is aiming for "American casual" clothing, so the color palette leans more towards practical neutrals.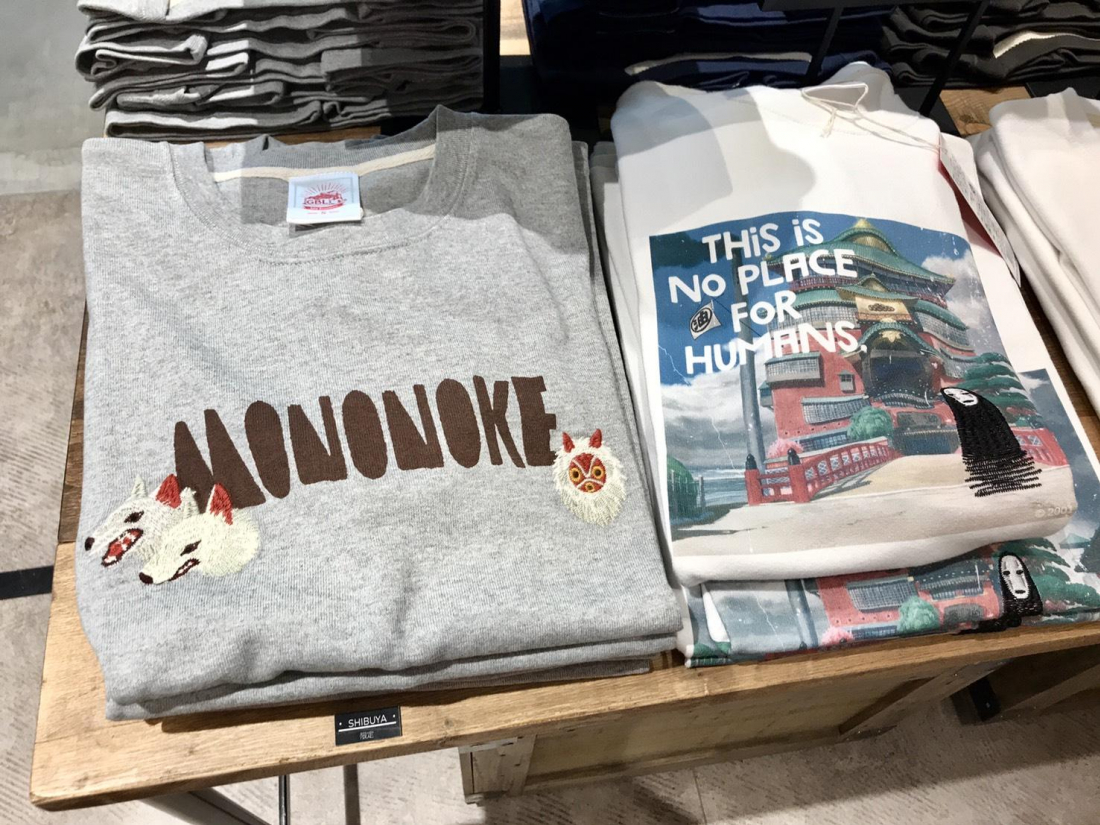 The cool Ghibli designs decorating the shirts are made with high-quality screen prints and embroidery, adding texture to the clothes.
Of course, with high quality comes high prices―when you factor in tax, each one comes out at over 5,000 yen. Perhaps a good place to use any extra cash left over from Abe's stimulus checks.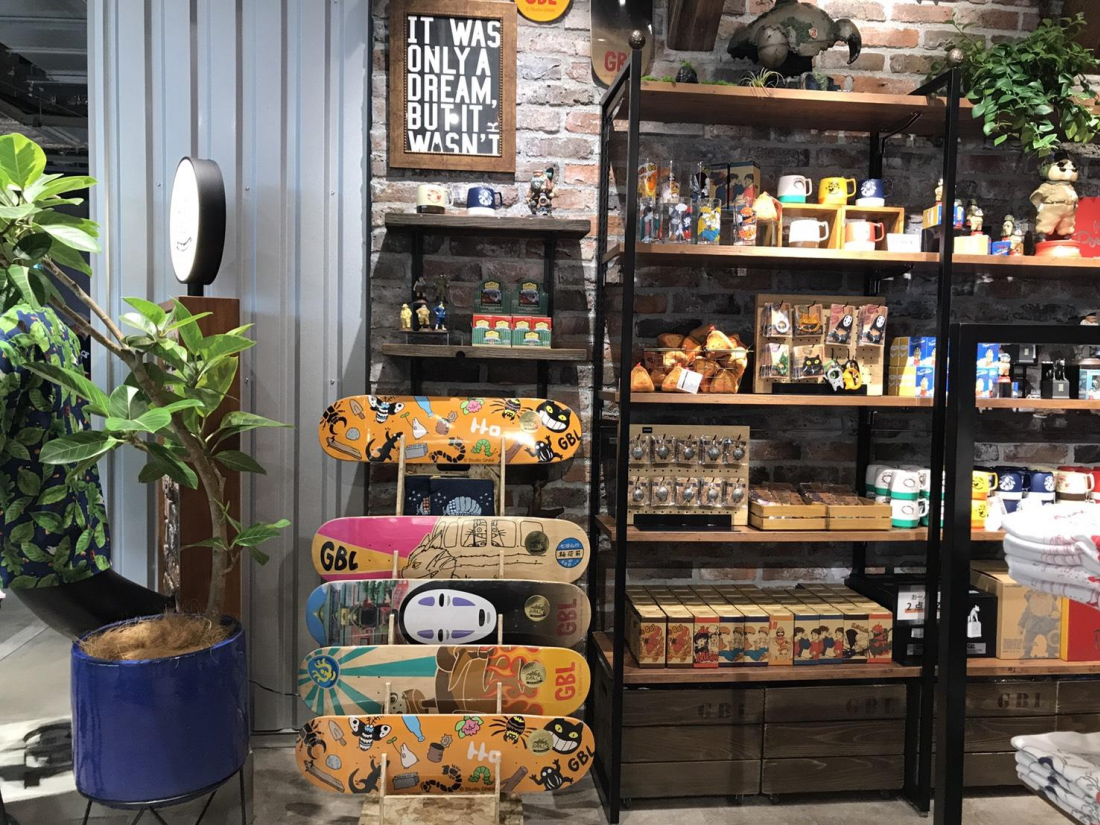 The store also sells a variety of housewares and other bits and bobs, some of which are only available at GBL, and some of which are also sold at other Ghibli merchandise retailers.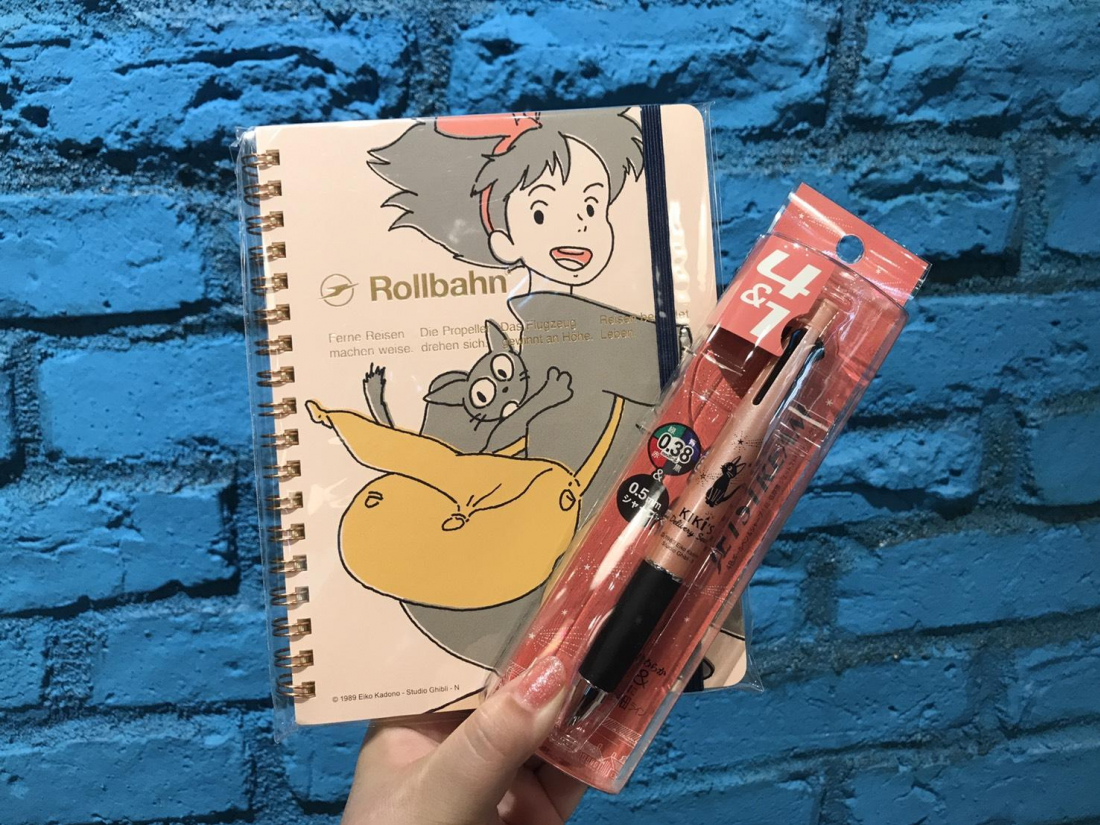 There's a small selection of stationary, ideal for any travelers who want a practical Ghibli souvenir to use while on the road, or to bring back home.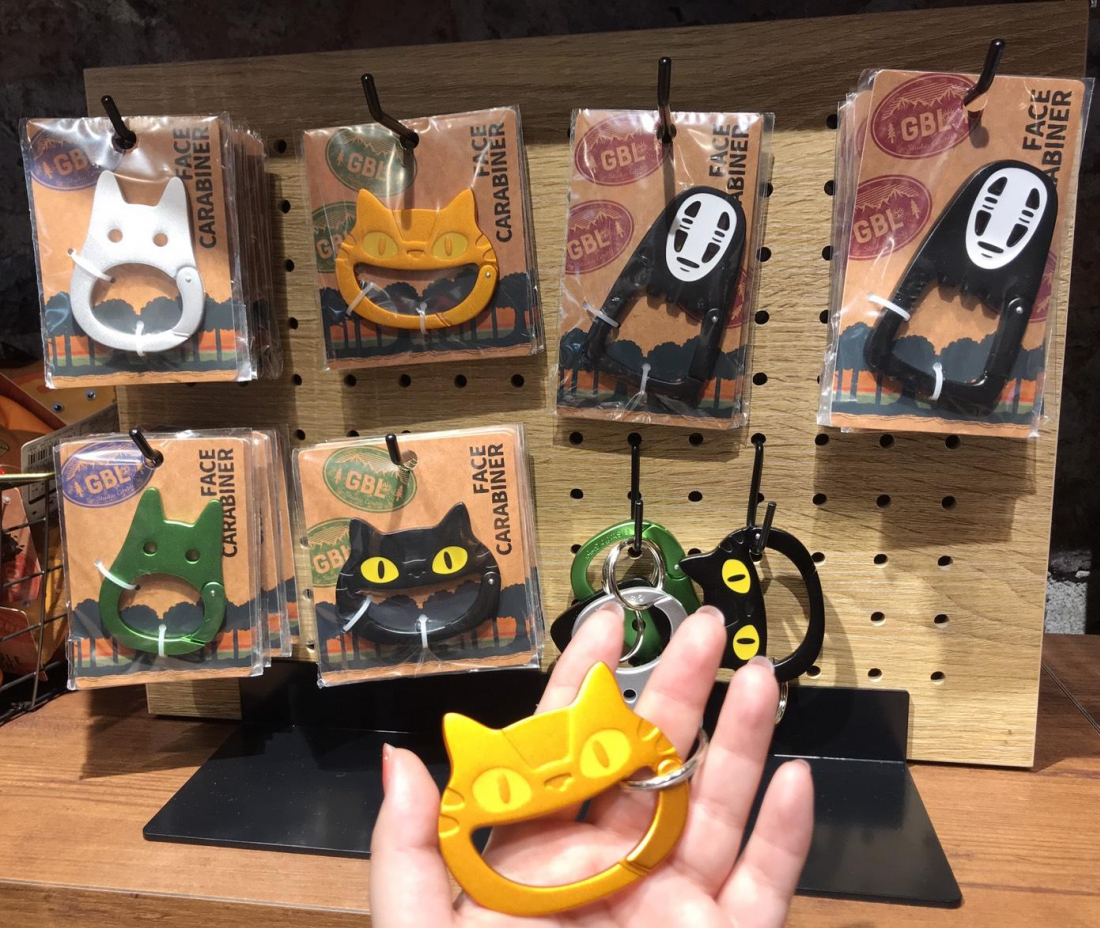 Another good little souvenir, the Japankuru team fell into the carabiner trap, and ended up bringing more than one of these home.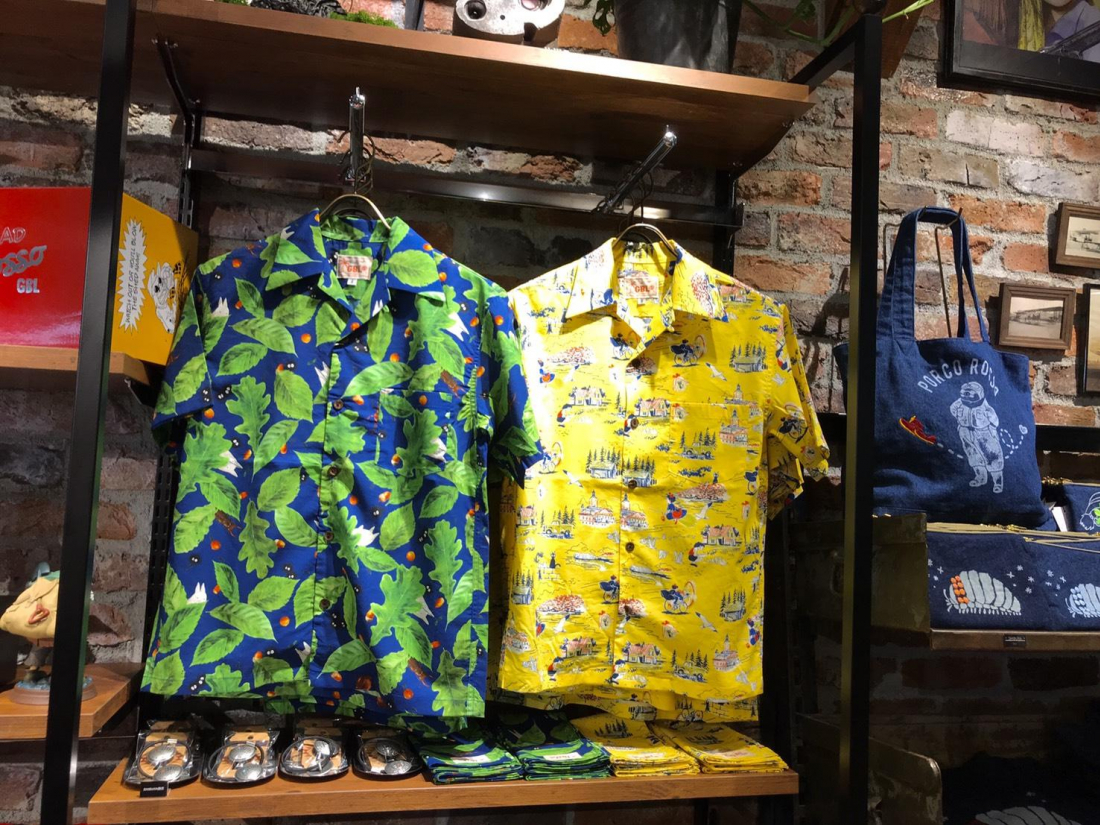 While GBL releases quite a few different t-shirt designs, their other clothing lines are a little more limited, and they often produce one-off items in collaboration with other clothing brands. These shirts, on the other hand, are part of their 2020 Hawaiian Collection, which uses these two designs (one featuring soot sprites and Totoro characters, and the other featuring Kiki and Jiji) on Hawaiian-style shirts, loose cotton pants, flowy skirts, and a couple different accesories.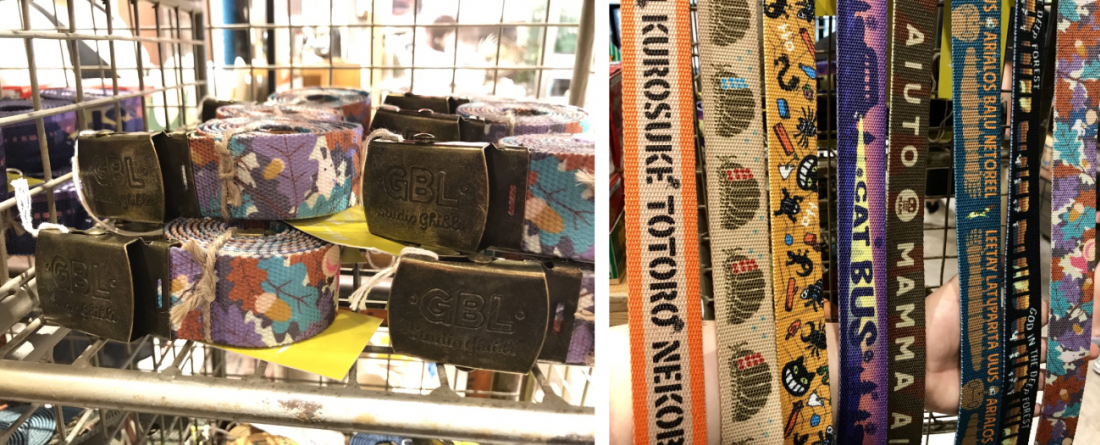 Among the webbed belt collection are multiple Totoro designs, but also a rare bit of Nausicaa merchandise, a Castle in the Sky belt, and one featuring the forest spirites of Princess Mononoke, telling you to "Go in the deep forest."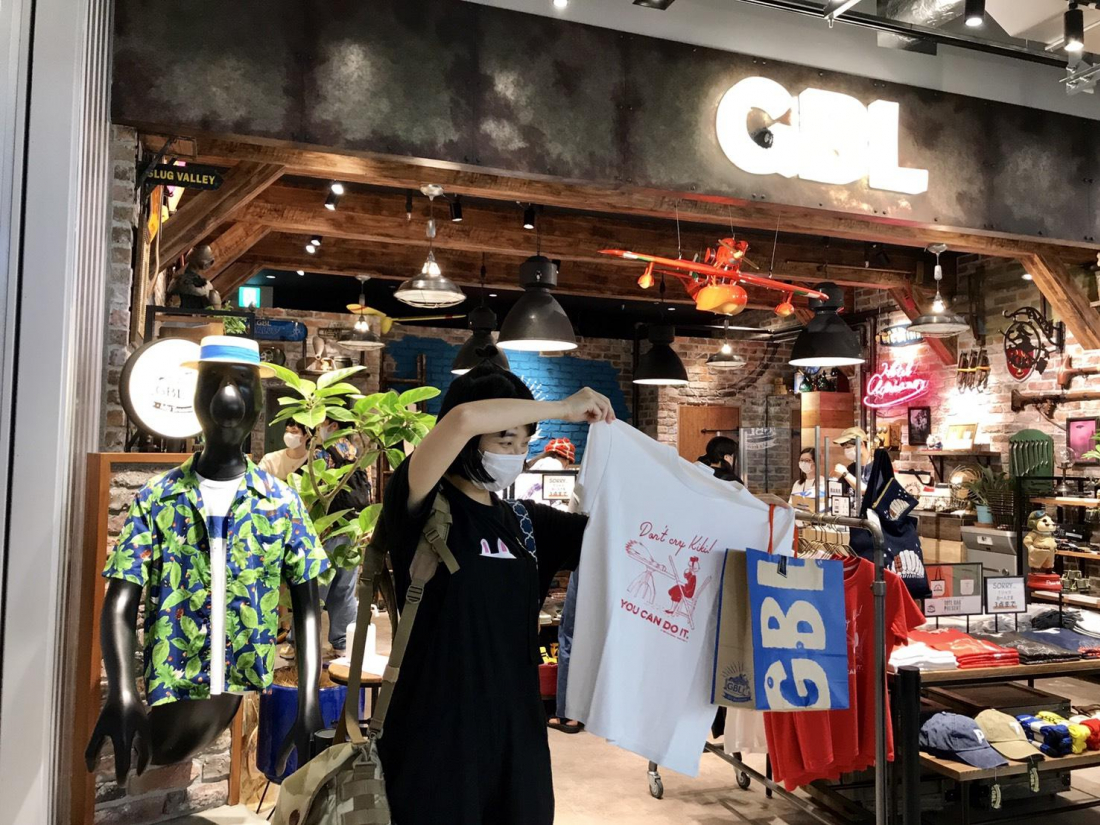 For a limited time only, the GBL in Miyashita Park is offering a free limited-edition tote bag with purchases over 6,000 yen, and what can I say… they convinced us! This Kiki's Delivery Service shirt emblazoned with Kiki and "Don't cry Kiki! You can do it" seemed to be a popular design, and it proved irresistible to one of our Taiwanese writers as well.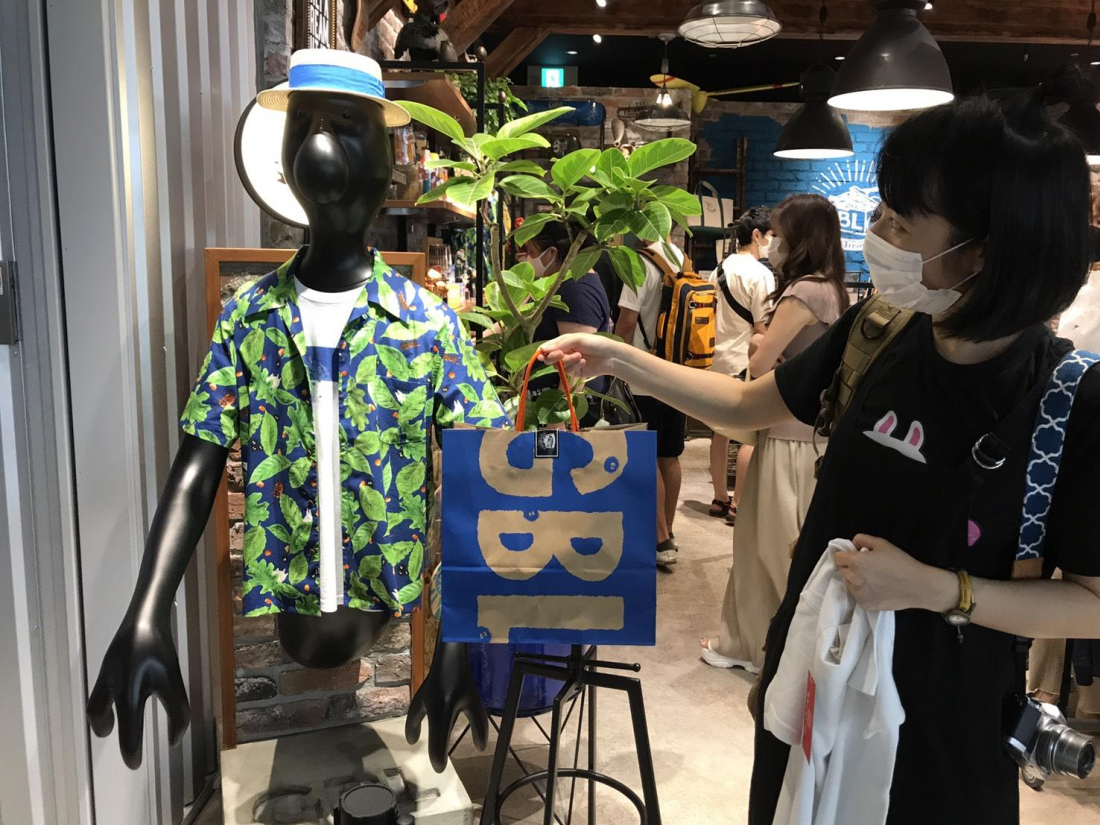 We asked the Howl's Moving Castle henchman to hold our bag, but since he appears to be on summer break too, he refused.
Have you been to the new GBL storefront yet? We'd love to hear what you thought! Send the Japankuru team a message, or follow us for more Japanese info and updates on twitter, instagram, and facebook!