Covered in icy slivers of miso broth, maybe this shaved ice ramen is actually the ideal summer meal.
Which is why we have nothing but respect for the inventive minds of Bankara Ramen, a Tokyo chain that normally specializes in 
tonkotsu
 ramen with rich pork and soy sauce flavor. This summer, though, their seasonal specialties are a little more visually striking than the standard menu items. One of these summer ramens is topped with a whole mound of seabura (背脂)ーa kind of pork fat. (This might sound a bit disturbing, but ramen with extra seabura is not unheard of in Japan!) The other summer treat is an offering of noodles piled high something a little more refreshing: miso shaved ice. It's the 
Kakigori Chilled Miso Ramen
, available for 880 yen at a Bankara Ramen near you.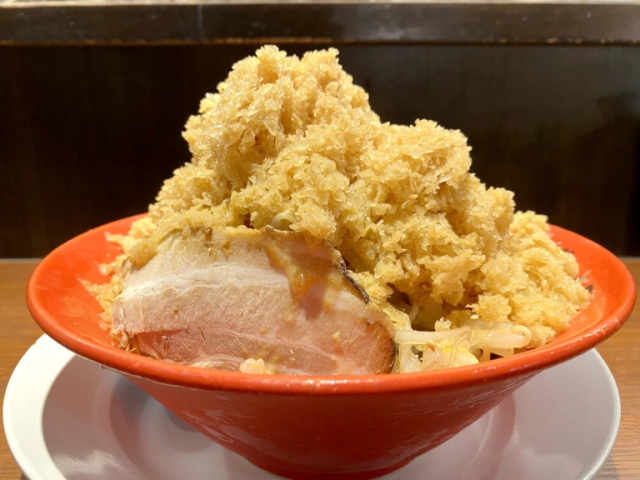 The shaved ice replaces the soup in this ramen, meaning each bowl comes with a pile of fairly thick ramen noodles, a healthy portion of bean sprouts, a slice of pork, and a mountain of miso shaved ice. Early reviews point out that diners are specifically told to mix the whole bowl together before digging in―a bite of just the shaved ice on its own is overly salty without much to recommend it. A properly mixed bowl of kakigori ramen, however, appears to be pretty good! Eaten with the noodles, the icy "broth" mellows into a strong but not overwhelming flavor, and the meal stays ice-cold till the last bite. (Perfect for those who hate when the noodles "stretch," a complaint we've discussed before.)
On the other hand, we've been warned: the Kakigori Chilled Miso Ramen might give you brain freeze!
So if you're thinking about trying a bowl of icy ramen this summer, make sure you pace yourself―and don't forget to let us know how it is on the Japankuru twitter, instagram, and facebook!